와이프의 성화에 질러버린 룸바 570...
회사 임직원몰에서 Enuri 최저가보다 더 싸게 나온 걸 확인하고 구입했다.
기존에 사용했던 사람들의 쓸만하다는 평가에 힘입어 샀는데,
대략 한달이 다되어 가는데 현 시점에서는 만족한다.
다만, 아래 사항은 주의 해야 한다.
1) 배터리를 계속 충전해야 된다거나, 배터리 수명이 대략 600번 정도라 그 이후에는 교체해야 한다. (교체비용 7만원선)
2) 바닥에 전선, Cable, 기타 등등이 떨어져 있으면 룸바가 먹어버리고 감당할 수 없는 수준이 되면 청소를 중단한다. (낮에 예약해둔 경우, 말끔하게 청소가 끝났을 것으로 기대하고 귀가했을때 사라져버린 룸바를 찾느라 진땀 뺄 수도 있다)
3) 문턱이 있거나 물건의 배치가 애매한 경우 같은 지역을 뱅글뱅글 돌기도 한다.
(각 방의 문턱이 없는 집에서 사용하기를 추천한다!)
4) 청소 시작할때 집의 중앙 정도에서 시동을 걸어줘야 시간 내에 구석구석 청소한다.
5) 청소 브러쉬가 오른쪽에만 붙어 있어서 골고루 청소하기 위해 같은 지역을 여러번 도는 경우가 있다.
퇴근 후에 와보면 언제 청소했는지도 모르게 홈베이스에 딱 붙어서 충천되어 있는 룸바 570을 대견해 하고 있다.
맞벌이 부부에게는 강추 제품!!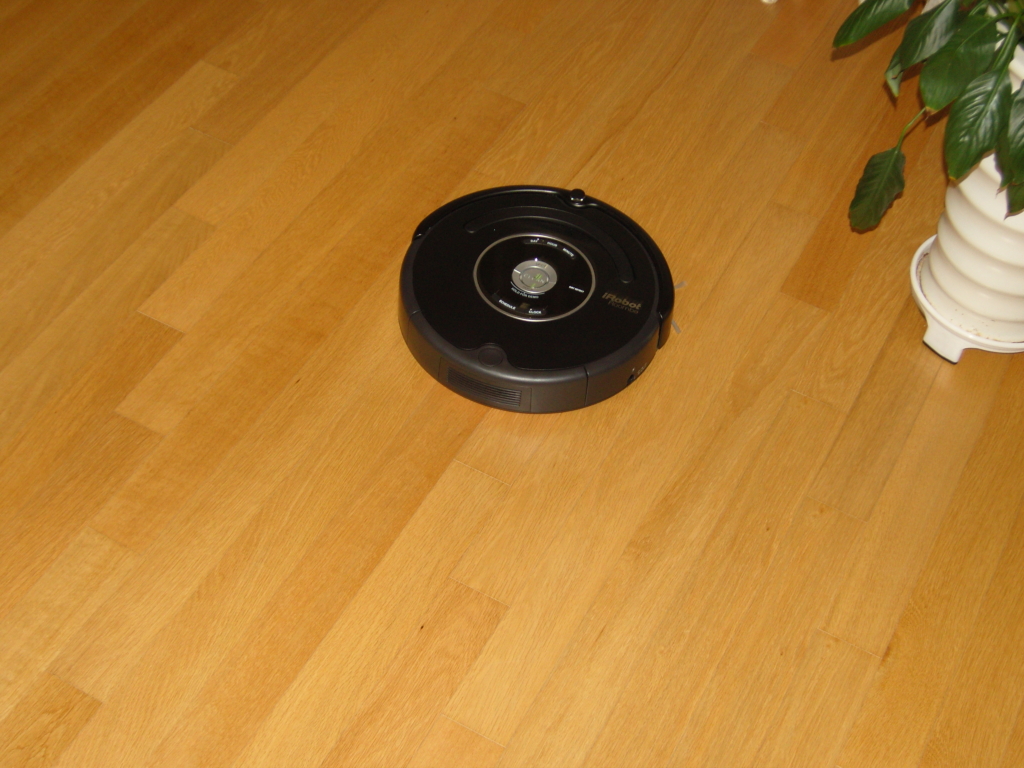 SAMSUNG TECHWIN

|
VLUU NV10, NV10

|
Normal program

|
Multi-Segment

|
1/50sec

|
f3.5

|
+0.7EV

|
11mm

|
ISO-100
이전 댓글 더보기

I admire the valuable info you offer you inside your articles. I'll bookmark your website and have my kids examine up the following typically. I am really confident they will understand a lot of new stuff below than anybody else!한국의

Thanks! it's helpful to me!한국의

thank you for sharing the info..한국의

What a excellent resource!한국의

Lookers-on see most of the game.

Ok. I believe you are appropriate!한국의

The first thing that I'd like to do


Is to save every day until eternity passes away


The first thing that I'd like to do


Again I would spend them with you


In all one's lifetime it is oneself that one spends the most time being with or dealing with. But it is precisely oneself that one has the least understanding of.


Smile, how warm the word is! It can make anyone happy. And this happiness is from the bottom of heart.


It's not like enthusiastic laughter, but just warm, makes your heart warm.


Mother's smile is like a spring wind, so gentle when you are sad, it can make you happy again; when you fail, it can make you stand up and work hard again; when you give up, it can make you try your best again…


Smile, so easy, but also so useful.


So, let's learn to smile. Everyone needs others' smile. When we give others a smile, we will feel happy, too. And maybe next time, when you need a smile, the person who received your smile will give it to you.



Thank you for the article, I saw after the enlightened, my idea like you, just not good at expression


A friend in court is better than a penny in purse.